SLOVAKIA
We are delighted to announce that S.T.R.C. Inc. opened an Affiliate in Slovakia on March 1, 2017. This is  cooperative organization using our model and is an "Affiliate" ONLY insofar as the new Director, Gabi Kissova, a former Long Distance client, will be using our Intellectual Property – i.e. our program materials as an In-House clinic. S.T.R.C. will continue to to have full charge of the Long Distance Program, and of course S.T.R.C will continue as always here in the U.S. and around the world. Gabi speaks 4 languages – Slovak, English, German and Spanish and will be able to reach ST'rs we could never reach, and for that I am so very grateful!
The name of her clinic – in English – is Life With Dystonia – and here is her website, in Slovak at this point in time:  www.zivotsdystoniou.sk  Her email contact is:   gabi.kissova@zivotsdystoniou.sk
Please do not overwhelm her with congratulatory emails but contact her only if you have an inquiry regarding attending her clinic. Gabi is a former S.T.R.C. Long Distance Client, now in ongoing recovery. She is very capable, bright and will do a wonderful job as Director of her new clinic. Our Board of Directors and I have made this a matter of discussion and prayer for the past year and have great confidence in Gabi and her call to do this work. Here is a short testimonial from her "This program gave me my life back Abbie, and I am so thankful to you for that, and I know it can change the life of others. " She is married and has a baby daughter. Here are her "before" and "after" photos. CONGRATULATIONS Gabi !!!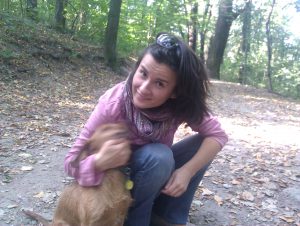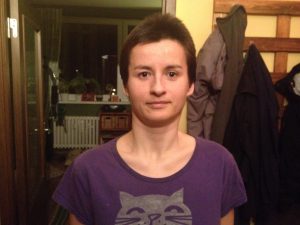 Gabi Before                               Gabi Now
---
INDONESIA
S.T.R.C., Inc. opened a second recovery clinic July 17, 2017 in Indonesia. The new Director there will be Mr. Firman Lee, a former S.T.R.C. Long Distance client. I and our Board of Directors are delighted with Firman's dedication to this call and his clear expertise on many levels. He will be a wonderful Director. He speaks both English and Indonesian. As soon as his website is up, this information will be added. His email is: strcindonesia@gmail.com  As with Gabi, please only contact Firman if you are interested in attending his new In-House clinic. CONGRATULATIONS Firman !!!!!!!
"There are so many people who have badly lost their hope due to this sickness, and I really hope we can help them from here in Indonesia. Thanks a lot Abbie for the great program and your wonderful supports during my recovery."
Firman Before                    Firman Now