Home

to the

Spasmodic Torticollis Recovery Clinic

Be encouraged ….. there's hope !!!



Celebrating !!!!!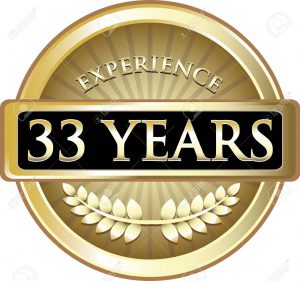 of service to ST'rs worldwide
NOTE: We are now settled in our new facility!! You will find application for both our In-House Program and Long Distance Program here on our site. We look forward to working with you and helping recover from the symptoms of S.T. !

---
A Natural, Risk-free, Non-medical Option since 1986
For Spasmodic Torticollis, Cervical Dystonia, Dystonia
Be encouraged – there's hope!
HAVE YOU REACHED THE END OF YOUR ROPE WITH TORTICOLLIS?
This program is designed for those who have.
You will be the only client here during your week, so you will get all our attention.
Spouse or guest welcome for free.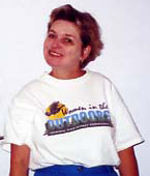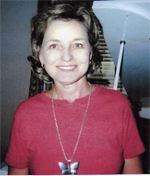 "I wish I could convince all the people with Spasmodic Torticollis
that there is no safer, rewarding way to beat Cervical Dystonia than with your program!!! I will always be grateful for you and your help.
I never thought I would ever be able to do some of the "normal"
things I do now that I could not do when I was so crooked.
May God richly bless you! Love, Patty"
(See more testimonials in the Testimonial section of this site)
Be sure to visit our Related Links page where you will find important information, including our free massage demo and the No-No Medication list.
---
  

Overseas Affiliates



We are delighted to announce that in March 2017,  S.T.R.C. has opened an affiliate clinic in SLOVAKIA ! In July of 2017, we opened a second affiliate clinic in INDONESIA ! Please click here  https://stclinic.com/international-affiliates/   for the full announcements.
---
Contact Us
---
 Please enjoy the rest of our website, as it should answer most of your questions. Download our Free Tips; they will give you a small jump-start into the program, and remember to visit our Related Links page for the short massage demo and the very important no-no medication pdf.
  Clinic email:  stclinic.info@gmail.com
We answer ALL emails. If you do not receive an answer within 24 to 48 hours, email:   abbieshalom@gmail.com or please call the Clinic at (575) 737-1144  MST
FAX: (575)737-1172.
PayPal now has a new offer; you may stretch out payment over a period of time with no interest charge, making the clinic fee more affordable.

  EXCELLENT new book: Diagnosis Dystonia; Navigating the Journey  by Tom Seaman This shoud be THE resource book for ST for many years to come!!!   http://www.diagnosisdystonia.com

Clients who have benefited from our program of exercise, massage and nutritional guidelines offer encouragement here:
QUOTE OF THE MONTH
---
Hi Abbie,
I'm still in recovery and doing well.  I think of you and the STRC often.  If it weren't for you, I would probably still be receiving Botox injections.  I'm so happy to be beyond those, and I'm very thankful to you.  Occasionally I receive an email from prospective clients asking me about my experience with the Clinic and if I would recommend your program.  I always give them a resounding YES to their inquiry.  There was a lady on the Facebook group who gave up after one year.  I wish she had hung in there, because as we all know, it takes perseverance and patience.  I guess there will always be a few who just don't have that kind of patience though.  I was one of the lucky ones who achieved recovery easily after loosening my muscles with the Botox.  Thank God for that!  S.J.

Quote from a medical Doctor recently enrolled in our Long Distance Course: Abigail,  I've browsed thru the Manual and look forward to viewing the DVD.  What I've seen so far is extremely thorough and having had my ST diagnosed in 1974,  having been to numerous neurologists and several PT groups (incl J.P. Bleton in Paris),  your program is clearly the most comprehensive.  Congratulations on all the work and success your group has had treating a very complex, poorly understood and very individual disorder. R…M… M.D.
 Henk's Journey
---
Here is a pdf testimonial from a recent client. When Connie arrived here, I honestly wondered if I'd be able to help her at all. Her voice was so gravel-y that I could barely understand her, and her gait so jerky and awkward that I was scared she'd have a bad fall while here – all that in addition to ST! There are so many varied ways that we get healed, and it's my belief that God's hand is in all avenues of healing, whether through surgery, medications, exercise, diet, etc., but occassionally Jesus  intervenes with a supernatural miracle, and this is just such a story. Connie gives credit to me, but I did nothing. I ran her through the clinic as I do all my clients and was absolutely stunned and overjoyed to see what happened while she was here. She continues to be completely well, and all glory goes to the Lord!
---
"Thou, Oh Lord, art a shield for me; my glory and the lifter of my head"    Psalm 3:3
---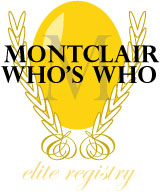 Montclair Who's Who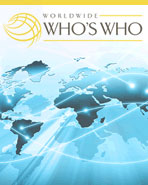 Worldwide Who's Who

  Continental Who's Who