Spasmodic Torticollis Recovery Clinic   Long Distance Course
---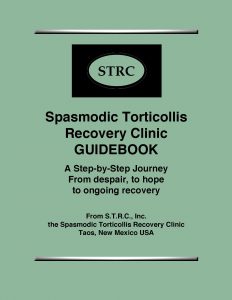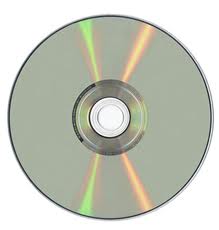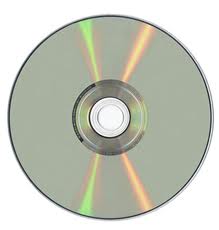 This is our brand new Guidebook – 73 pages longer than our previous Manual.
This book contains ALL that I, the Director, have learned about Spasmodic Torticollis over the past 33 years. It should provide you with all you need and answer every question you have as you proceed through your recovery.
Please see Long Distance Fees page for overseas postage
---
An at-home, do-it-yourself, Long Distance Course for eliminating the symptoms of Spasmodic Torticollis
The DVDs are produced in "all region" format, suitable in the U.S. and abroad.
A step-by-step journey into recovery
from the symptoms of Spasmodic Torticollis
Natural, non-medical, risk-free
Work from the privacy of your home
Free ongoing counseling and Updates
CPT code letter available upon request, which has helped some obtain some insurance coverage.
THE MANUAL contents (273 pages):
Introduction
S.T. Muscle Diagrams
Basic Principals
Daily Habit Patterns (how to sit, sleep, bend carry, talk on the phone, etc. with photos)
Stretching Exercises (each described and accompanied with a photo)
Gym Exercises (each described and accompanied with a photo)
Bodylastics (each described and accompanied with a photo)
Swimming Exercises (described and accompanied with sketches)
Back rub, Traction & Magnets (described and accompanied with photos)
Self-Massage (described and accompanied with photos)
Information on massage principals, traction and magnets
Common questions and answers
Post-it notes
Information on Self-Help tools
Nutrition
Troubleshooting (how to handle problems as you go through the recovery process.)
Research
Resources (what equipment you will need, where to order, etc.)
Testimonials (from some of those who are in recovery via this program, including photos)
Clinic Application and Misc. Info.
The cost of the Long Distance Course is less than a third of the fee charged for those who attend the clinic here in Santa Fe, and includes all of the basic information taught here.
THE CLINIC EXERCISE DVD (86 minutes) including each exercise, gym and Bodylastic work, habit patterns, & back rub / trigger point work – plus a second Seminar DVD with a Nutritional seminar, Myra's 18 minute massage demo and a 12 minute swimming pool demo
This course, if done completely and properly, can bring you into a state of ongoing recovery and allow you to live a normal life once again. It is a program you will use throughout the rest of your life to maintain your recovery.
Prices on the Buy Now button include postage charges.
OUR PHONE SERVICE DOES NOT ALLOW US TO RETURN CALLS FROM OVERSEAS. IF YOU ARE NOT IN THE U.S. PLEASE EMAIL US!!!
Quote of the Month:
Abbie, many thanks for your programme. Thanks to it I have been in recovery for 2,5 years. Thank you so much. I am doing much better than I have ever hoped. Your program is a blessing. Having dystonia for 25 years, most of these years, until I met you, I limited my physical activity to short walks. Every single time I tried to exercise more, I ended up with muscle contractions and pain. Since I follow you program, I am a new me, not only my dystonia is in remission  but also I feel energetic and my mood substantially improved. I do the stretches every single morning and I go to the gym 2-3 times per week. My words cannot express my gratitude for your help. Anca
***********
More victories: Johnko from Slovakia: Progression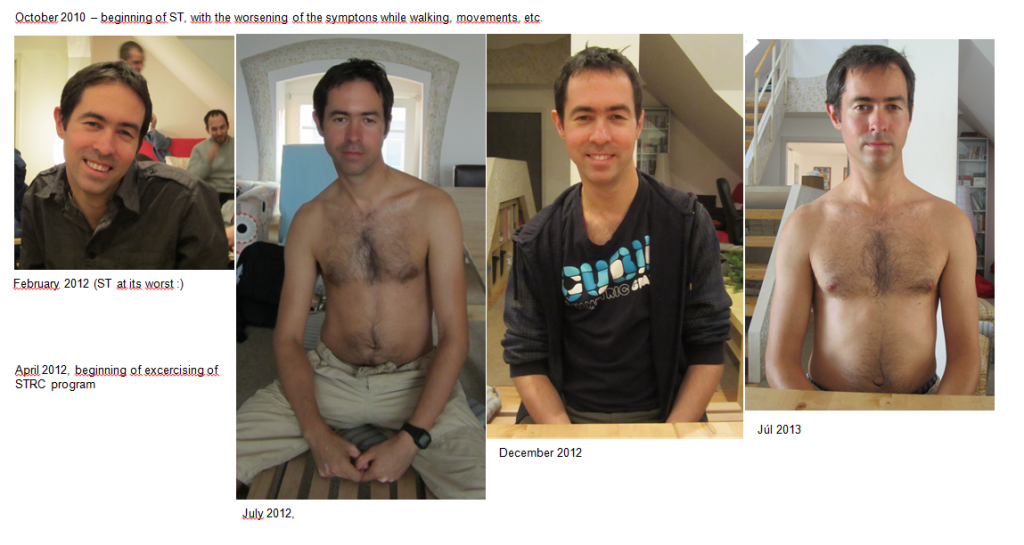 Another happy former client: Eugene F.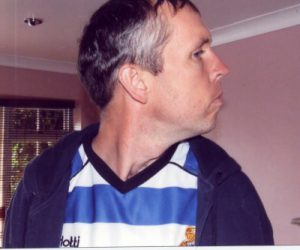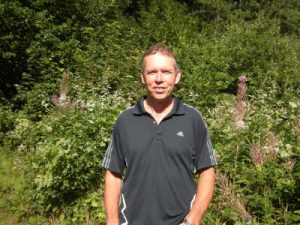 Eugene Before Eugene Now
Anca Before and After
************
Quote from a medical Doctor recently enrolled in our Long Distance Course: Abigail, I've browsed thru the Manual and look forward to viewing the DVD. What I've seen so far is extremely thorough and having had my ST diagnosed in 1974, having been to numerous neurologists and several PT groups (incl j-p bleton in paris), your program is clearly the most comprehensive. Congratulations on all the work and success your group has had treating a very complex, poorly understood and very individual disorder. R…. M…., M.D.